Offering superior craftsmanship and elevated customer service in Massachusetts since 2019
Lexington Home Remodeling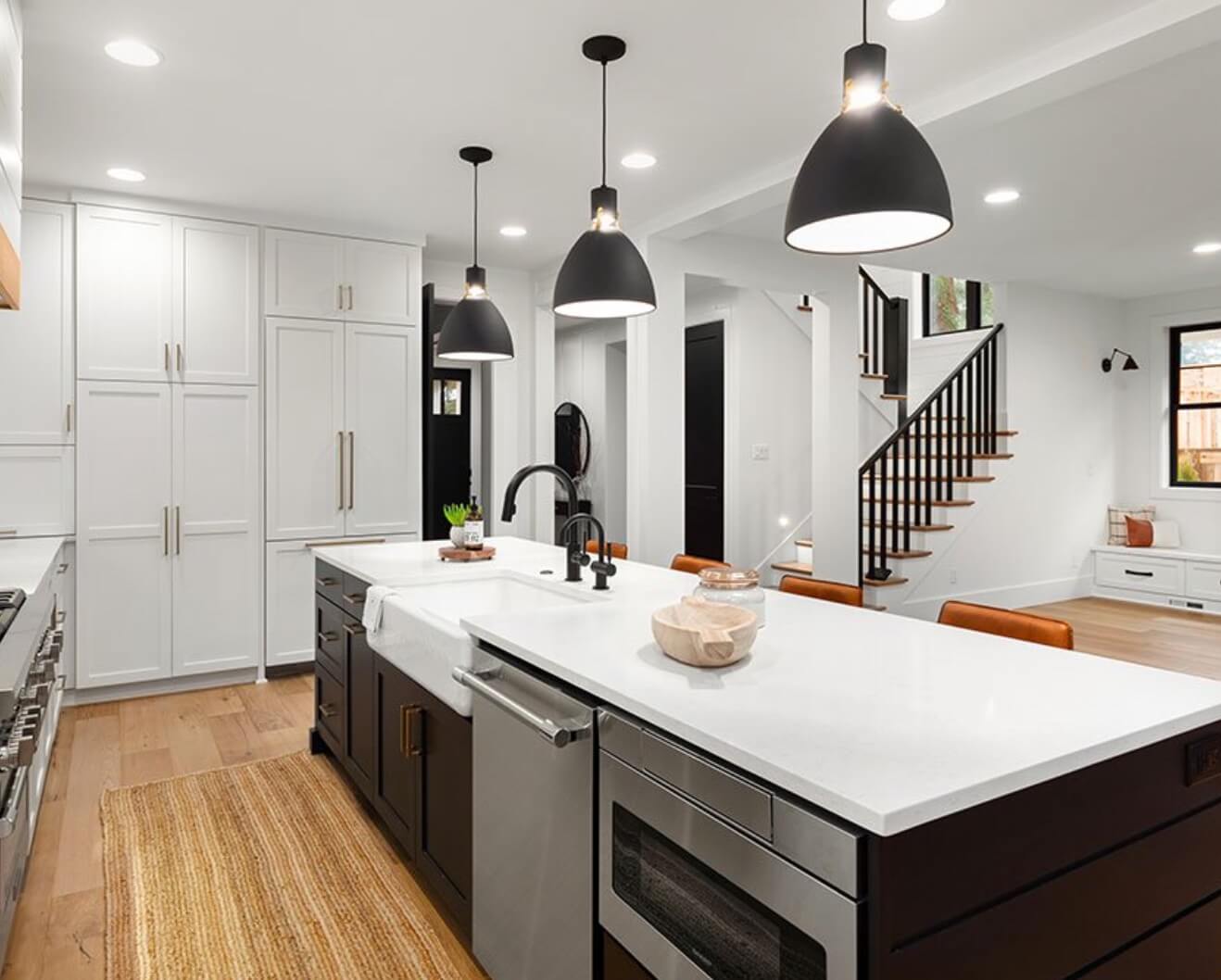 A Breath of Fresh Air to Enhance your Home
Your kitchen and bathroom are spaces that you and your loved ones use daily. As you get out of bed and step into your bathroom, you want to feel refreshed and get the energy you need for the day. You are ready to take on any challenge after sitting down in your comfortable kitchen to enjoy your first cup of coffee of the day. 
But it's difficult to make the most out of your morning and evening routines if your kitchen and bathroom don't suit your needs or fit your lifestyle.
With a new kitchen or bathroom remodel, done by experts in Lexington Home Remodeling, you will be able to cherish and enjoy the start and end of each day with your loved ones, in a space that makes you feel comfortable. 
A Home You Never Want To Leave
Your home is more than just four walls and a roof. It's the place where you and your loved ones spend most of your time together. Family gatherings, holiday events, and entertaining your friends – they all happen at home. This is why your house should reflect your style, represent the person that you are, and meet all your functional needs.
Pour your love into your home and make it the ideal space for every moment throughout your day. If you feel like your house needs some extra space, a custom home addition is the perfect solution to make your home more accommodating and welcoming.
Enjoy creating lasting memories in a space that makes everybody feel at home. As your top Remodeling Contractors, we will ensure all is as you desire!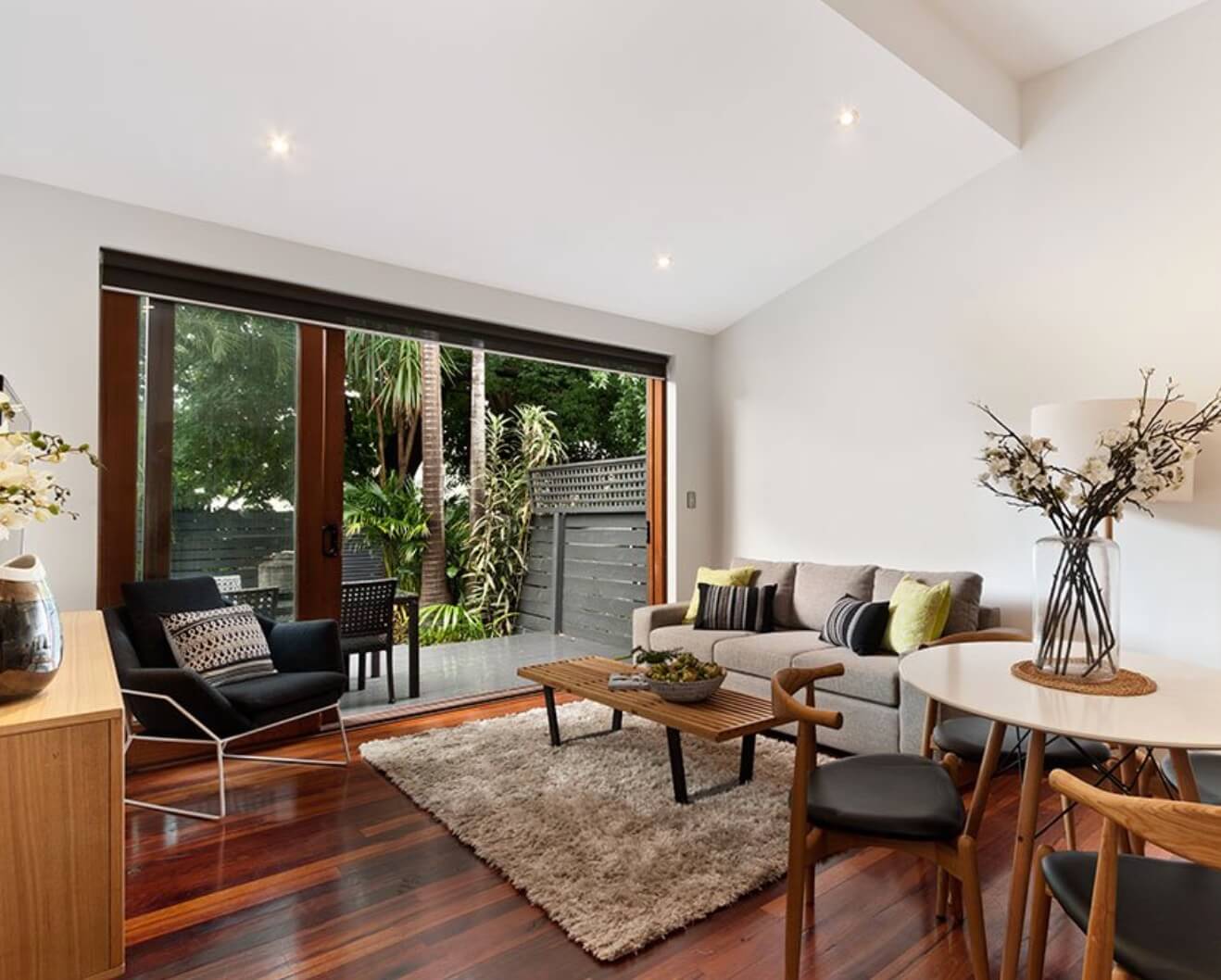 Indulge Yourself And Your Family With Quality Time Outdoors
Relaxing and having a good time shouldn't take much effort. You should be able to enjoy refreshing afternoons with your friends and loved ones while at home, anytime you want. Why not give your outdoor space an upgrade and revel in all the benefits that come with it?
A stylish new deck, a patio and pergola, or an outside dining area with a fire pit will allow you to step outside and forget about all your stress. Reconnect with your family and friends, and take advantage of all the beautiful space you have on your property. You paid for every square inch of land, so make the most of it by enriching your outdoor areas.
As your top Remodeling Company, we will work with you until your project is completely satisfactory!
Renovation Services To Make You Feel At Home
Whether you want to give your home an upgrade, modernize it, or enhance your outdoor living space, we are here for you.
Your kitchen is the heart of your home. Beyond food prep and storage, it's a gathering place for friends and family alike. During your complete kitchen renovation with Exponential Construction, our expert designers will create a kitchen plan around your lifestyle and practical needs, all while combining your design preferences with our latest technology.
Our team has been renovating homes for years. Whatever your design preference, our expert crew will deliver on any idea you dream up! Regardless of challenges, we've overcome everything imaginable over the years. With that comes confidence in boldly promoting an exceptional renovation experience – we know you'll LOVE your new kitchen!
Find a new love for cooking at home. We are here to help you bring out the best in your kitchen and optimize your space. Get ready to enjoy the kitchen you've always dreamed of.
Bathrooms are a large part of your family's home, and one of our most frequently requested renovation projects. They should also be as enjoyable a space as any other room in your home. It's an important room frequently used by everyone – including guests!
Often, the bathroom isn't necessarily the family's favorite space and therefore overlooked when it comes to renovating. We'd like to suggest this is one of the most crucial spaces to renovate; one worth showing off.
Let us help you transform your outdated bathroom into a space you'll always look forward to returning to. Give your bathroom a full makeover and enjoy the comfort and relaxation that comes with an in-home spa experience.
Whether you're looking to build an addition, require major upgrades to your existing home, or recently purchased a home in need of extensive repair, our experts are here to deliver. Often with full home renovations, the interior finishes are removed and we start from the beginning. However, some decide to retain things such as flooring, wall surfaces, trim work and some mechanical systems including plumbing, electrical, HVAC, etc.
You don't need to buy a new house if your home feels too small, or face all the inconveniences that come with relocating to another neighborhood. With a custom home addition, let your imagination run free and complete your home with a new space. 
When you decide to build an addition, you also have the opportunity to update the rest of your home too, ensuring it reflects your personality, style, and character.
We firmly believe your patio was made for more than a few lawn chairs, a simple grill and a picnic table; it truly is an extension of your home, and an important space for entertaining. From fully functional kitchens and dining areas to complete, additional living rooms including flat screen TV's and minibars, our team of experts can do it all!
Imagine hosting cook-outs with friends every weekend, sitting around a firepit telling stories from when you were younger. Isn't that something you deserve? It's time for you to forget about work, chores, and responsibilities, and enjoy precious moments with your friends and loved ones.
Give your outdoors all the functionality and style needed to create a magical atmosphere. We always encourage our clients to enjoy the fresh air more often in your very own outdoor living room – a space that'll make your friends, neighbors and potential buyers swoon!
You love your home and take pride in making each space within it a reflection of who you are. Each room is furnished to support the needs of you and your family – whether it's a fully stocked kitchen, or your comfy living room couch. But, why stop inside when you can take that same feeling outside?
Our deck building professionals can bring comfort and convenience to your outdoor space. Expand beyond the limits of four walls, and go where the sky's your ceiling. Our designers can turn whatever you imagine into a practical, beautiful, and functional reality. Maybe you want a grill master's paradise, or a bar with plenty of elbow room for a crowd. Or perhaps just a quiet place to relax and soak up the sun.
The beauty is that a deck can be all of these things and more. Think of it as adding another room to your home, with all of the additional functionality that entails. Outdoor furnishing options have expanded to include everything from lavish seating and fireplaces, to weatherproof electronics.
You've probably heard it said: "Your home is your castle". Help keep it that way by taking preventative measures to protect the interior and exterior of your home. A fresh coat of paint helps prevent ongoing damage and provides longevity while adding retail value and curb appeal to your home.
To some, a fresh coat of paint means covering those pesky watermark stains left after moving furniture years ago. For others, perhaps it's unsightly smoke stains on the walls/ceilings that have to go!
Whatever your reason, our professional interior, exterior and commercial painting crews will improve the look and feel of your home in extraordinary ways. 
We're passionate about ensuring your home is protected and looking its best again – All while creating happier and brighter neighborhoods to live in. Bright, colorful homes are enjoyed by all those who see them.
We only use the highest quality of materials for your project! From brands like Azek and many more...
Our Passion Is Helping You Improve Your Home
At Exponential Construction Corp. we aim to do things differently and stand out from all the other contractors. This is why for the past 6 years, Jose Andrade, the founder and owner of Exponential Construction Corp., has been offering homeowners in MA the contracting experience they deserve.
After doing masonry work for 4 years, Jose decided to switch to home remodeling and outdoor living space creation to help homeowners get better homes and lead better lives. Jose surrounded himself with a family team that he can trust, and together they have all the know-how and skills to create the perfect vision you have for your home.
More than that, the team keeps your needs at the forefront of their minds when working on your project. Your comfort comes first and your home is always treated with the love and care it deserves.
We service Walthem, Watertown, Belmont, Weston, Wayland, Sudbury, Hudson, Marlborough, Auburndale, Newtonville, and All Surrounding Areas.
Contact us or visit our Home page to learn more!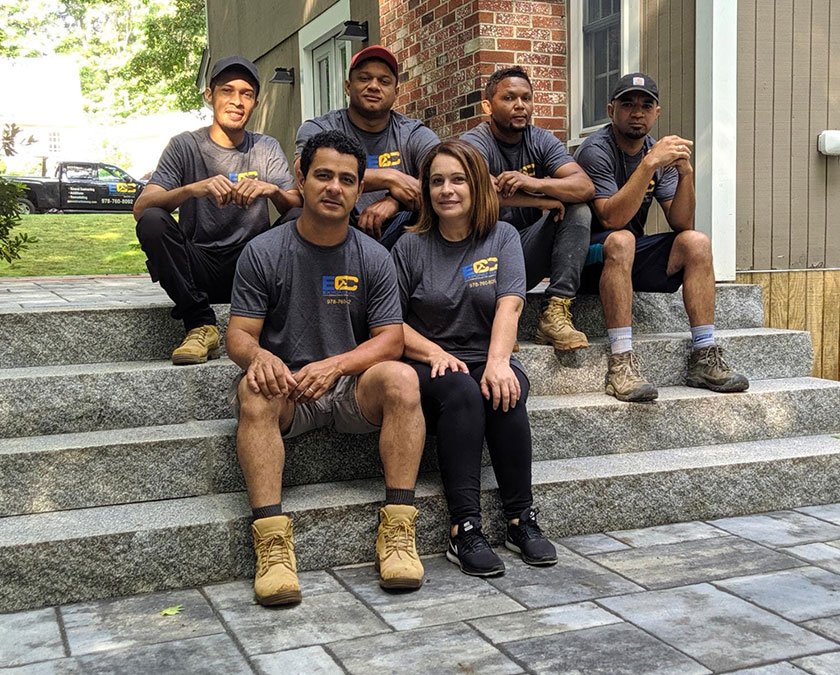 An Easy Process Designed For You
Our team treats you with respect, transparency, and makes sure that all your concerns are addressed regardless of the size of your home renovation project. Say goodbye to stress and enjoy the seamless and easy process we've designed for you.​

Fill out our form and send us pictures of your current space, as well as what you want it to look like. We get back to you with a phone consultation where you can elaborate more on the vision you have. We then schedule an on-site consultation.

During the on-site consultation, we talk more about what your ideal space looks like and fine-tune your vision together. We also discuss expectations, deadlines, and answer any questions you may have. Then we get to work.

Your entire home is now updated, and it looks amazing. Join us in a final inspection as we tick everything off the punch list. Once we leave, all that's left for you to do is enjoy and celebrate your beautiful new home.
Happy Homeowners Like You Say
We're honored to have helped dozens of homeowners like you upgrade their home into a space that meets their needs and brings them joy.
It was refreshing to deal with a contractor that was on time and showed up when he said, ALWAYS kept me up to date on the work.
Excellent work and pricing. HIGHLY recommend and will use again for future projects!
Very satisfied with the quality and speed at which they completed our project.
They removed our failing wooden exterior stairway, which serves as a secondary egress. The new stairs are much wider, allowing for better access and space to move in furniture.
Also they utilized better materials so we shouldn't need to replace this one anytime soon.
Very satisfied with their response, pricing and quality.
Jose and team are fantastic. He is a serial entrepreneur. Hard worker — a go getter.
We met him when he had a masonry business because his company fixed our retaining wall after it fell in the street.
They did a beautiful job for less than the other 10 quotes we received, and several neighbors asked for his info to do their wall, as well as several friends to do interior work.
Now he is a general contractor.
Frequently Asked Questions
You can relax now because we've got answers. Let's make this an easy process for you!
What to do before remodeling?
Make up a good plan. Write down your specific design ideas and desires. And talk with us about your expected timeline and how to best regularly communicate about your project, so everyone is clear from the start.
How do I start the remodeling process?
Simply make a good plan of your desires and expectations, then give us a call! We are ready to make your project and dreams a reality!
What remodels add the most value to my home?
Anything that generally makes life more efficient or aesthetically appealing can add value to your home. Some examples include a new roof, new flooring, opening up and making a kitchen or bathroom more spacious, adding on to your floor plan, new fixtures, and energy-efficient appliances.
How long does a remodel take?
Whereas some TV shows do a complete home remodel in an hour, a realistic home remodel can take weeks or longer. Small projects can be done in a day. Larger ones take longer. Give us a call to discuss the specifics of your project!
How much does a remodel cost?
Great question! That really depends on the complexity and size of the project. Is it a simple swap of a bathroom sink faucet? Or an entirely new kitchen redesign? Check out the pricing tab at the top for more general pricing ideas. The best way to get an accurate quote for your specific project is to have us come take a look! Call us today!
When's the best time to do a remodel?
This is totally up to you! 🙂 Think about when your schedule could handle a renovation happening in your home. Perhaps consider some interior projects during winter and exterior projects during spring or summer. We are flexible with our schedule and can make just about anything happen for you.
Turn Your Home Into A Space That Brings You Joy Everyday